Via Scoop.it – MegaAulas – Ferramentas Educativas WEB 2.0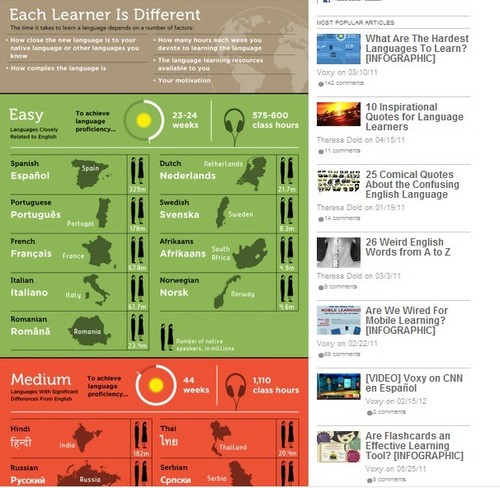 Learning a new language can be difficult, but some languages can be trickier than others. For native English speakers, the difficulty level of a new language depends on a variety of factors.
So which are the most difficult to learn? And which languages would you be able to master in under a year? View the infographic below to learn more.