Via Scoop.it – MegaAulas – Ferramentas Educativas WEB 2.0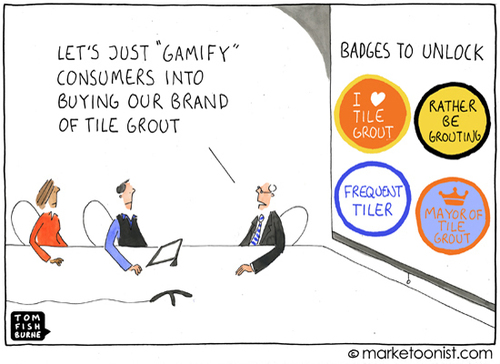 The gamification bandwagon continues, promising customer engagement and loyalty. What some marketers miss is that gamification means a lot more than badges, points, mayorships, and leader boards.
More importantly, gamification can't make an un-engaging brand engaging. It may be the shiny new thing, but it's not a silver bullet. Game mechanics are enablers to big ideas. They aren't the big ideas themselves.
As games designer Sebastian Deterding said, "games are not fun because they're games, but when they are well-designed."
By Tom Fishburne – http://bit.ly/yXQpSQ