Via Scoop.it – MegaAulas – Ferramentas Educativas WEB 2.0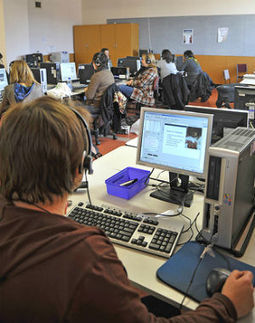 "…Most blended learning models today consist of classroom training and self-paced online courses, which are made up of information on a screen, occasional quizzes, and sometimes some student-to-student (or student-to-instructor) interactions.
As I said earlier, that's a training delivery strategy. But that's hardly the only way people learn to do their job.
People learn from one another, from job aids, Internet searches, blogs, webcasts, and countless other places. The challenge for most trainers is that these resources aren't "approved," and can't be tracked and reported on by an LMS.
Approved sources and tracking learning activity are training concerns, not performance concerns. If we really want to enable workers to succeed, we need to focus more on what will really help the most. It's usually not a course, and it's usually not a knowledge-delivery system.
We need to start seeing at our role as one of performance support, connecting workers with the resources they need at the time that they need them. Ironically, once we start doing that, we'll have built a true blended learning model…"